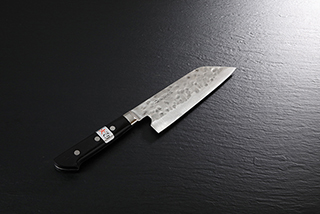 Shogenshi
I'm fussy about things being sharp, whether a knife, razor, scissors, or nail clippers, I've always insisted on having a sharp edge. This is especially important with knives because I use them every day, and I decided to order your Santoku-knife. Thin-shredded cabbage and sliced onions...its edge sliced through with no effort, and I could go on cutting forever; this made me so happy! I will take very, very good care of this knife and keep it sharp; thank you for making such a high-quality knife.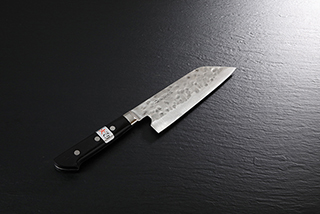 Manami
This was the first time I purchased a non-stainless steel knife (Santoku-knife). The price had always held me back from buying, but in the end my stainless steel knife became so blunt. I was annoyed every time I used it; so I finally decided to buy your knife. I was wowed by its outstanding sharpness! It cuts through vegetables and meats effortlessly, and food preparation has become so much easier. But I do have one regret, I should've bought it much earlier. The knife does gets rusty if I leave it wet and requires slightly different care from stainless steel tools, but with good care and maintenance I look forward to using this knife for a very long time.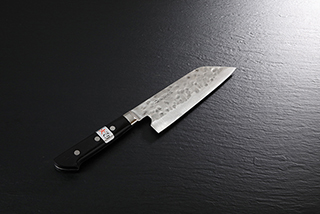 Goro
I used to learn iai (the art of drawing a sword) and also practiced tameshigiri (target test cutting). Your knives made by a swordsmith caught my attention, and now that I cook more often, I've decided to replace my old knives with yours.
I can tell how sharp this knife is, and in fact, I enjoy cooking more now. Your knife motivated me to cut, cut, and cut foods and take on more challenging recipes! I will cherish and take good care of this knife and use it for a long time.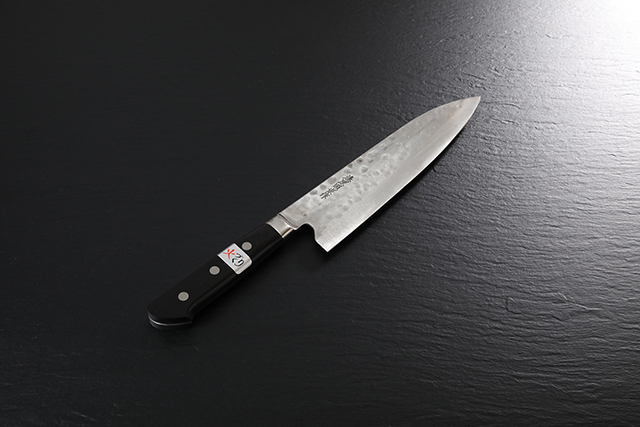 Ichi
I tried your knife right after it arrived and said to myself, now this is a REAL knife!
I don't know how to explain this, but the knife seemingly glides through foods; I am so impressed.
It's perfectly balanced weight seems to enhance the sharpness; I look forward to using this knife for my cooking!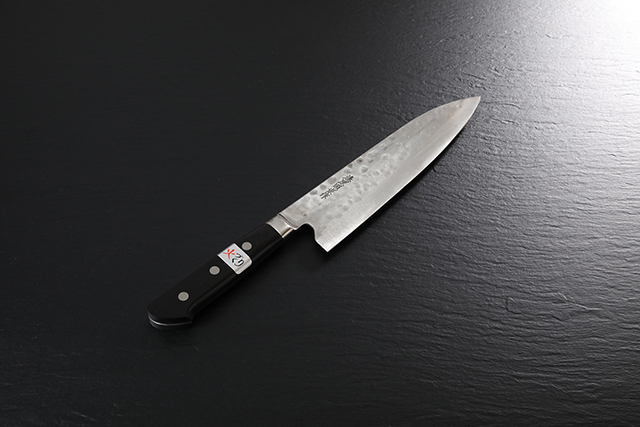 Takeichi
I wasn't happy with off-the-shelf knives, so I purchased Fujiwara-san's knife. Its edge is much sharper than I expected and I immediately became a fan of your products!
I was so impressed that on the day after I received my knife, I ordered another one as a gift for my mother!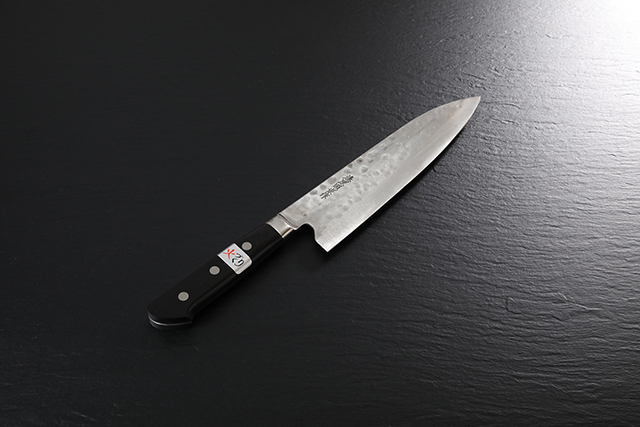 Someppi
Just as I thought...good things ARE good! Its edge is just like that of a sword.
This will last a lifetime, and I will use it with good care.