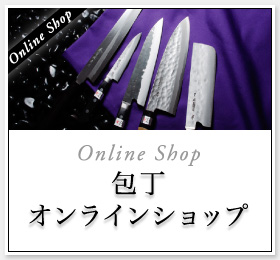 Established a company as a Japanese sword manufacturer 140 years ago.
We can not provide an opportunity to appreciate how sharp and splendid the traditional swords are directly ,however, we make sure how good they are by using the practical kitchen knives with the same methodology.
We can provide the modern practical kitchen knives to you all , the technology of which is taken over the traditional sword manufacturing methodology,
Anyone will be realized how sharp the authentic kichen knives wherever you use.
Not only professionals but users at home would be pleased with using our products.